For years now I've dreamed of having a home of my own. Throughout my 30's, buying a house was high on my priority list, but those plans got derailed for several years when Gregg got sick. Now that we're ready again, and actively looking, the housing market in our area is really bad for buyers. It's a total seller's market; inventory of available houses is low, prices are up, and houses are under contract almost as soon as they appear on the market. Twice now we've asked to see a house, only to find someone had beat us to it a week after the listing went up! And of course, with that much demand, you can forget about negotiating on the price, which is bad news for people like us with a modest budget but high hopes for something good!
Speaking of something good, I'd like to show you an available property in a little town about 10 miles north of Florence that stole my heart. It's well above what we can afford to spend, nor could we afford to maintain it in the style it deserves, and it's in a crappy little town that I'd rather not live in anyway...but still. I have a bad case of house lust with this one! I've looked at the pictures several times, sighing, and my husband finally said, "You should stop looking. It's just making you feel bad" and he's right. It hurts my heart a little to think of the beautiful old workmanship in the house, the old garden with heirloom flowers lovingly planted and cared for over 100 years ago, the pecan and magnolia trees. If we were a little bit richer, this would be our home.
Take a look at the listing descriptions and the pictures. What do you think?
Emma Wilcox House.
2400 SF Victorian with hip roof, wrap around porches, sleeping porch and rear deck. 3 bedrooms and 2 baths. Refinished hardwood floors and tile throughout. Built in china cabinets. Very large attic which could add 1500-1000 SF if desired. Period molding and door trim. Home is in very good shape. 1 acre lot with goldfish pond, grape arbor, large trees, and specimen azaleas, camellias, and tea olives. Approx 8x16 outbuilding and fenced back yard. 1/2 acre adjacent lot has basketball pad and adds privacy. Central Heat and AC. Home was built by Wilcox family in 1900 and current owners have owned it since 1988. Quiet neighborhood yet 3 blocks from groceries and downtown Darlington. Good neighbors.
Beautiful Victorian 1 story cottage on one acre wooded lot. Wrap around front porch with private screened sleeping porch off of bedrooms. Large yard with 6 pecan trees and a large magnolia. Large deck off of kitchen/family area. Hardwood floors throughout with tiled master bath and kitchen. Fancy door and window molding throughout. Two built in china cabinets. Built in ironing board. Large master closet. Private side yard. Beautiful old camellias, azalias and other specimen plants. Backyard goldfish pond.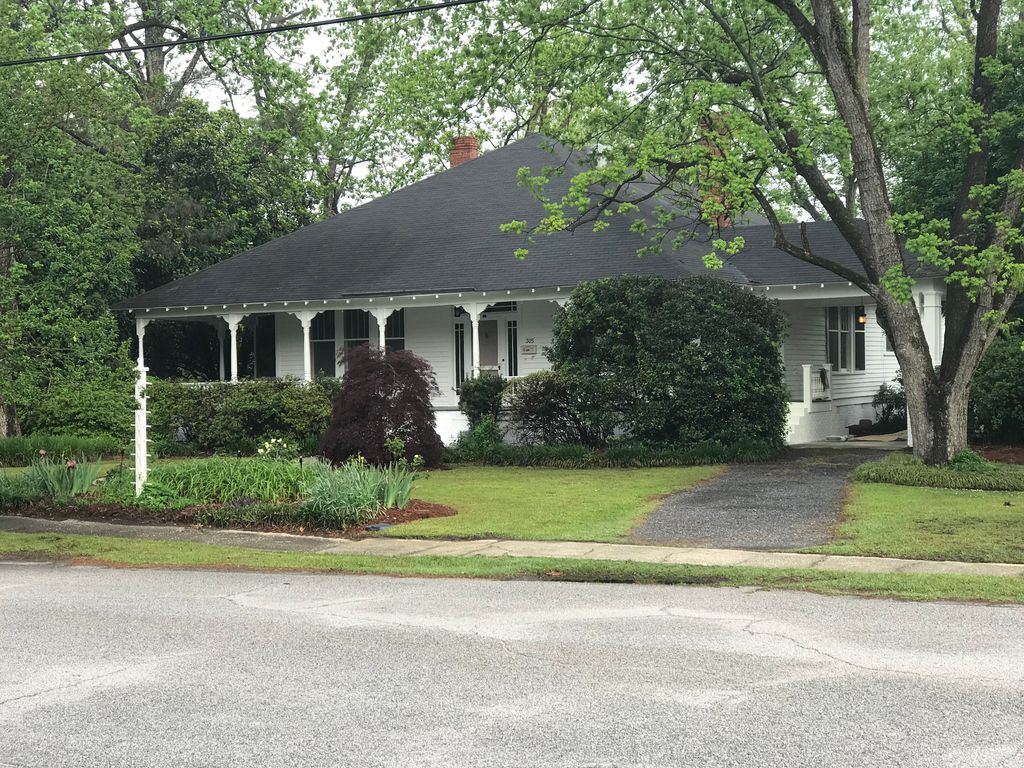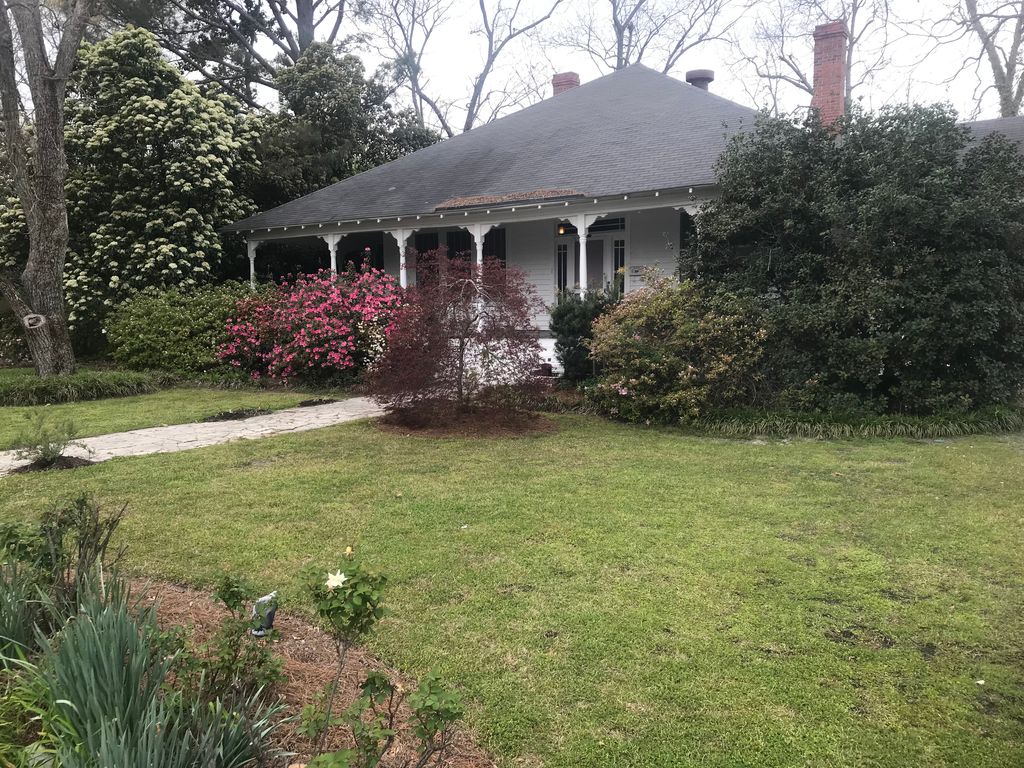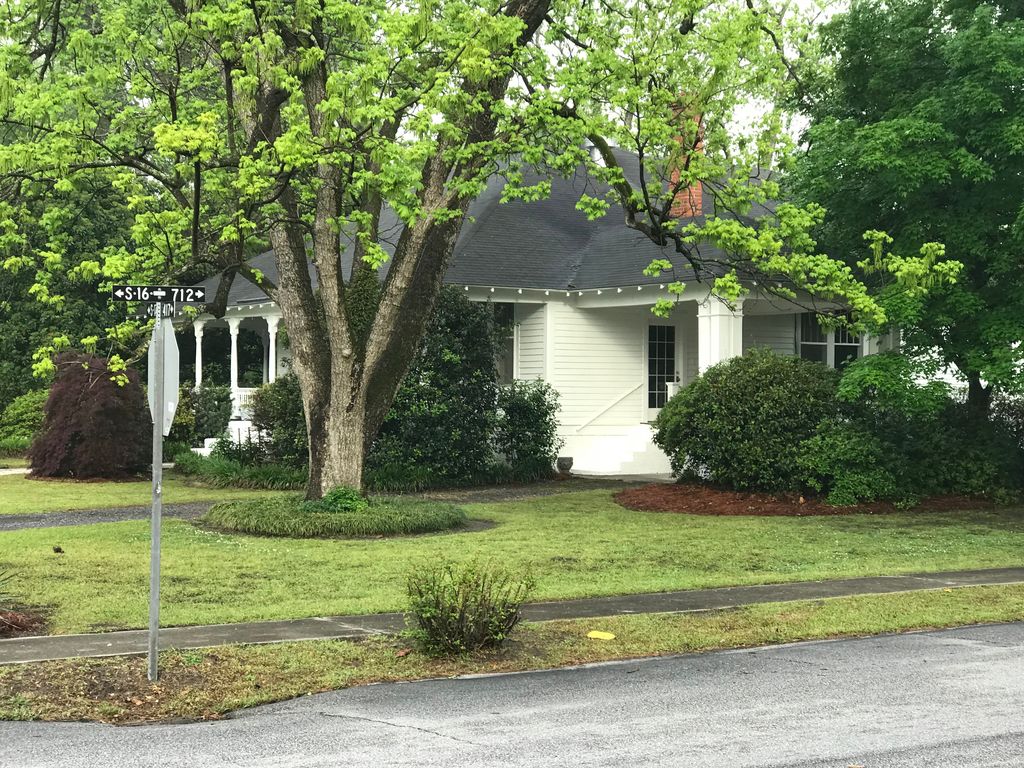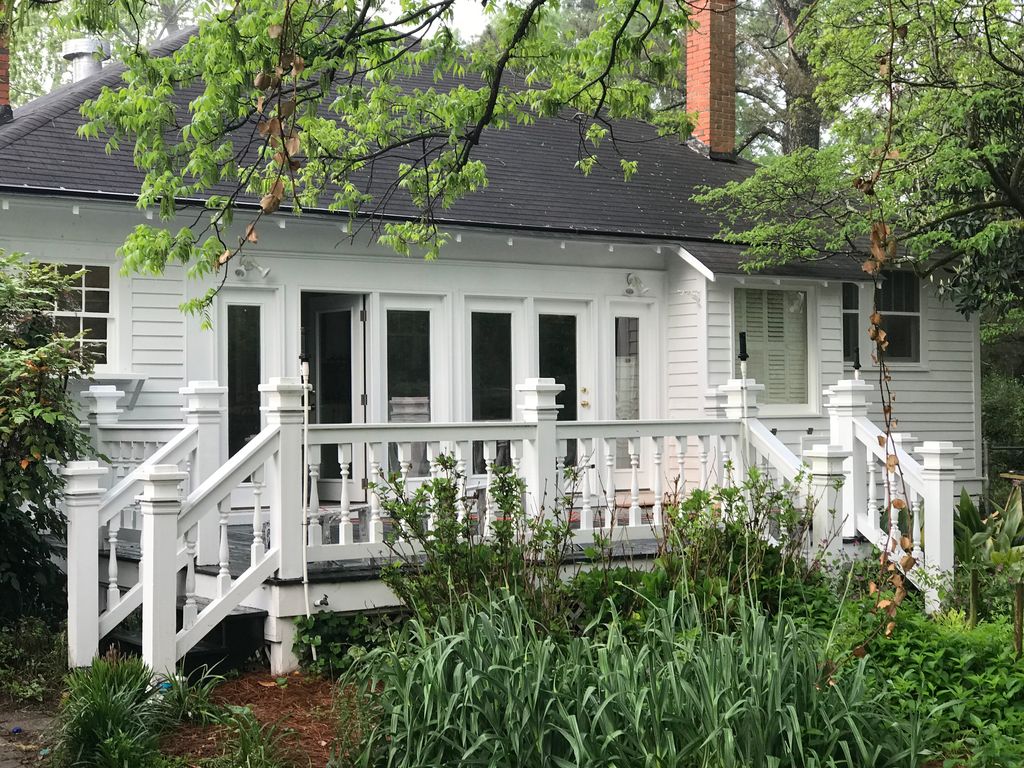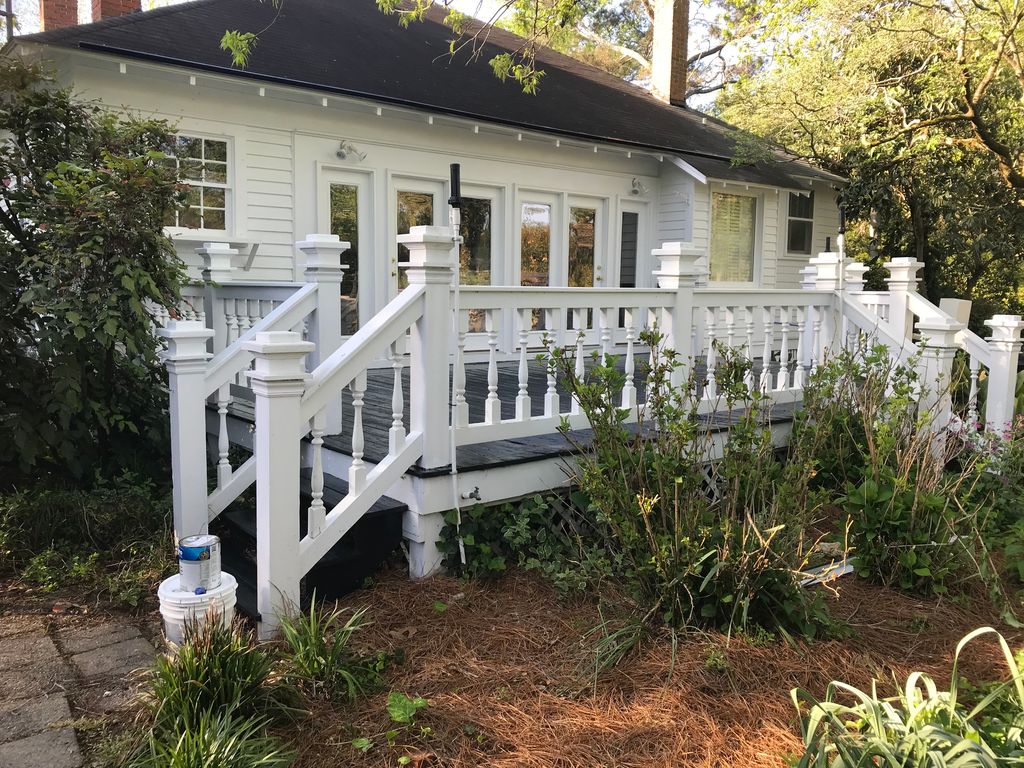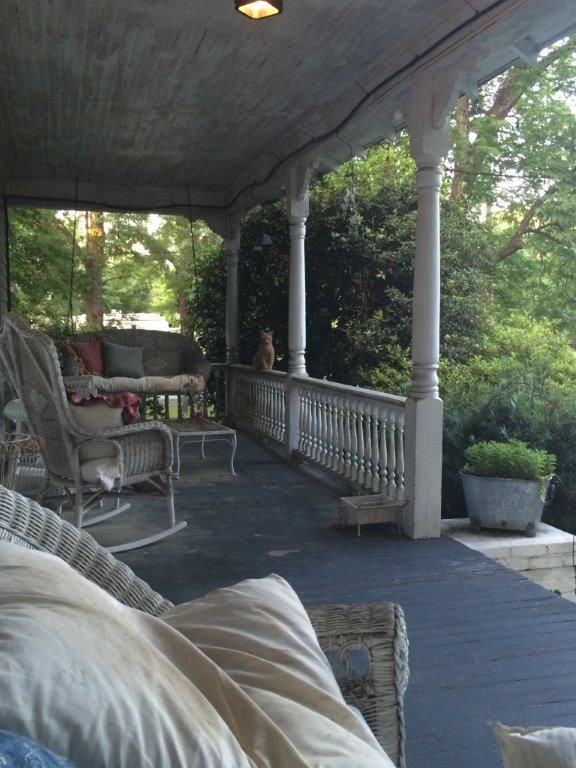 Look closely....do you see the orange tabby?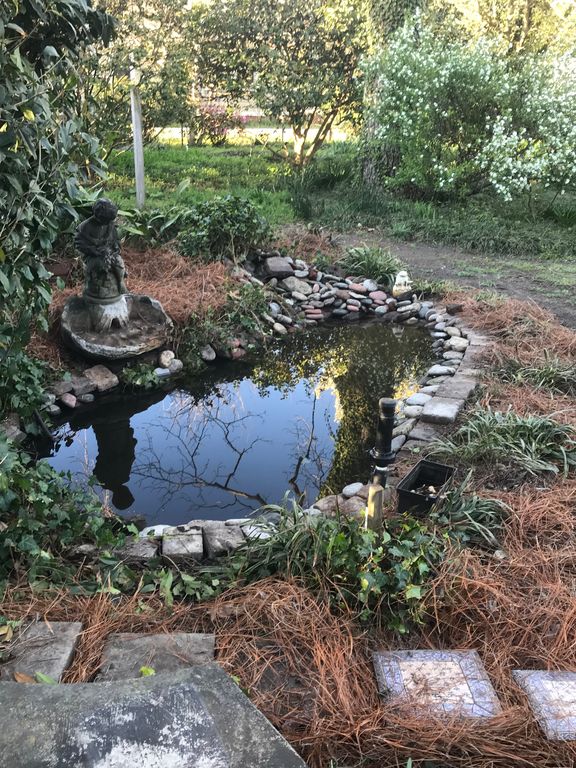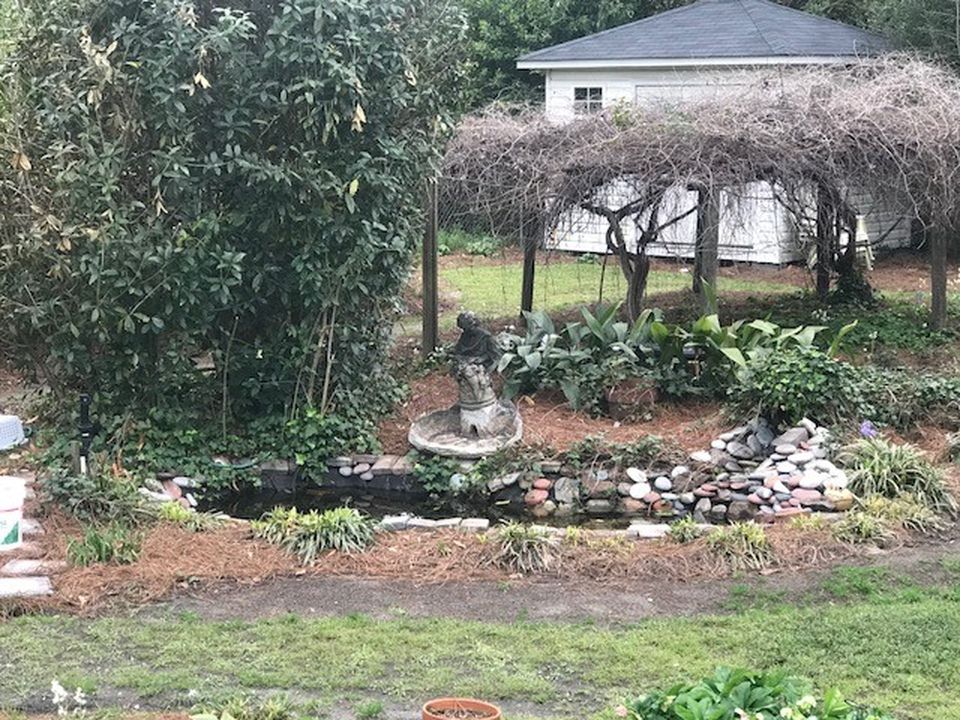 Grape Arbor by the pond.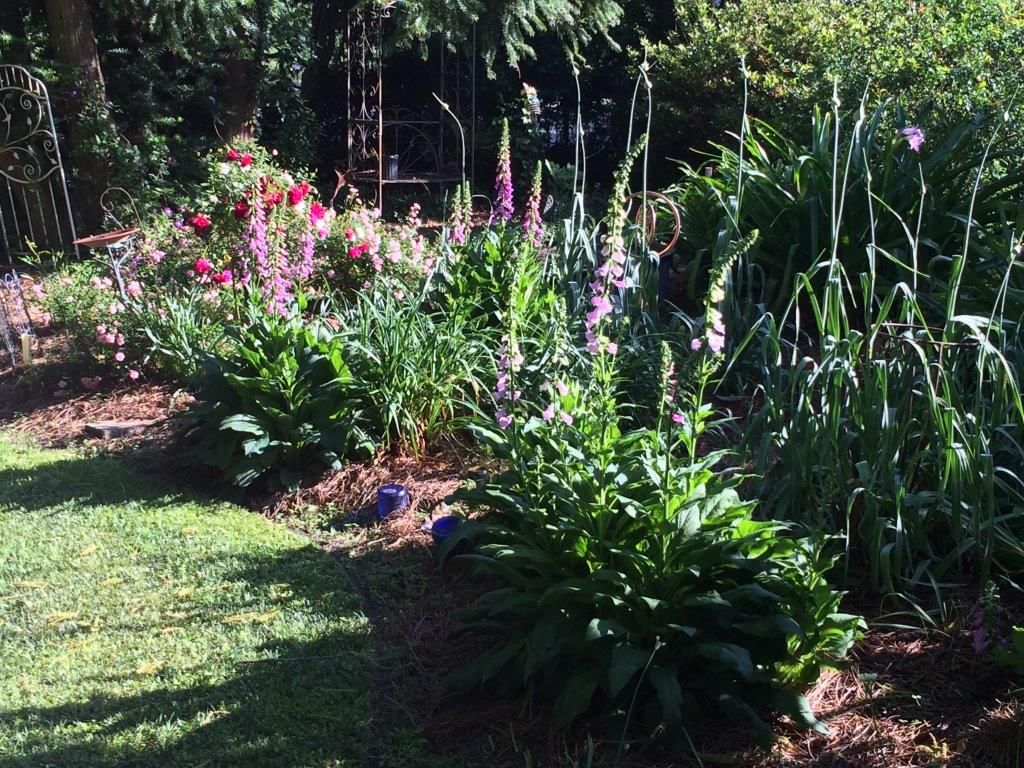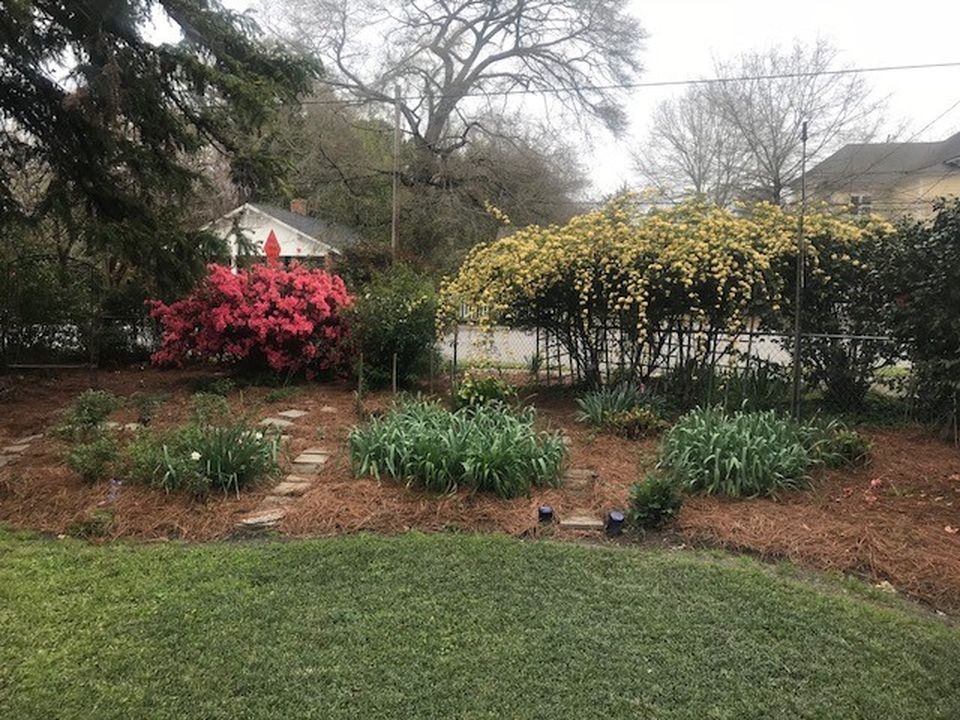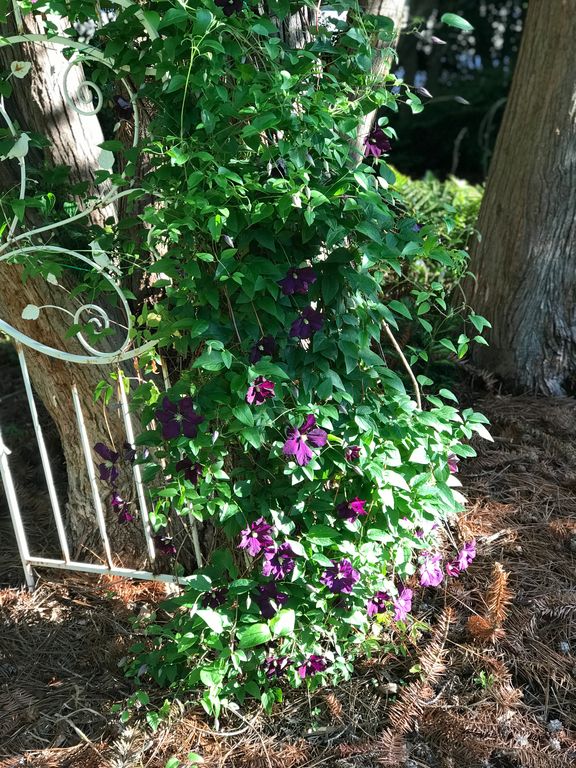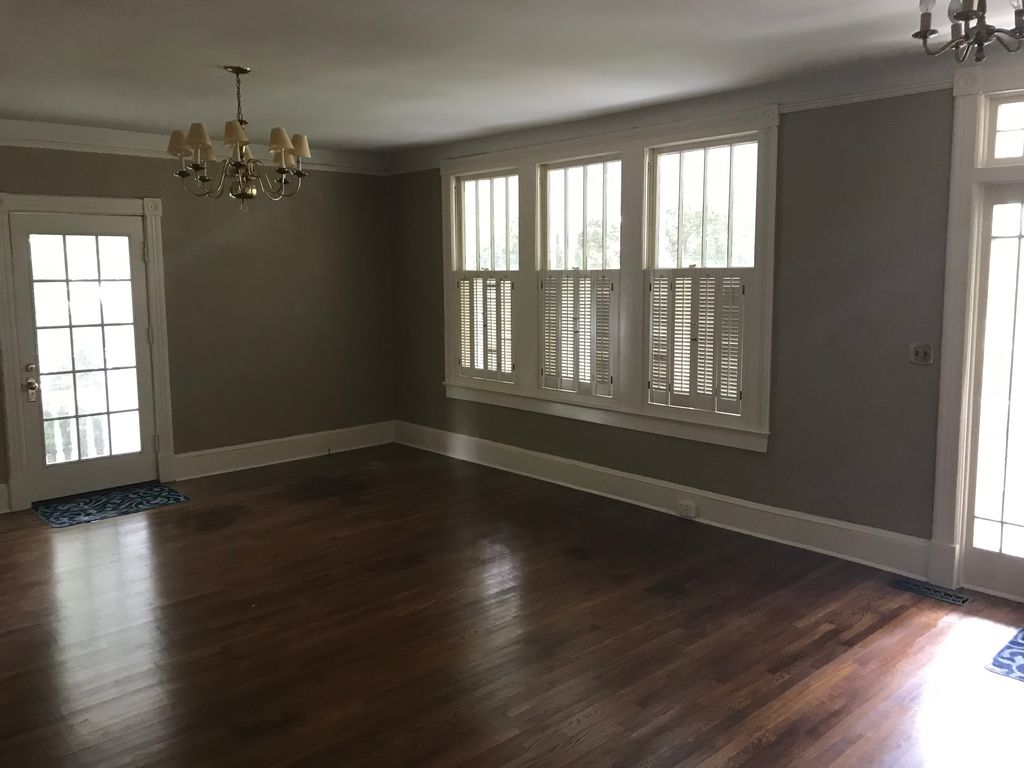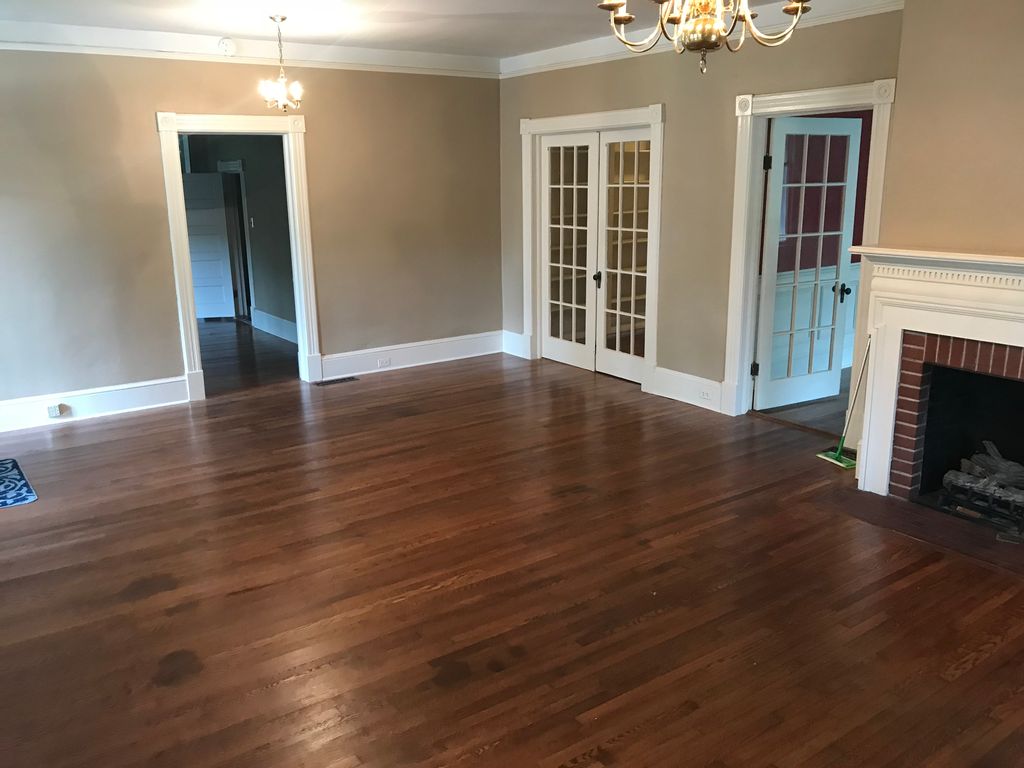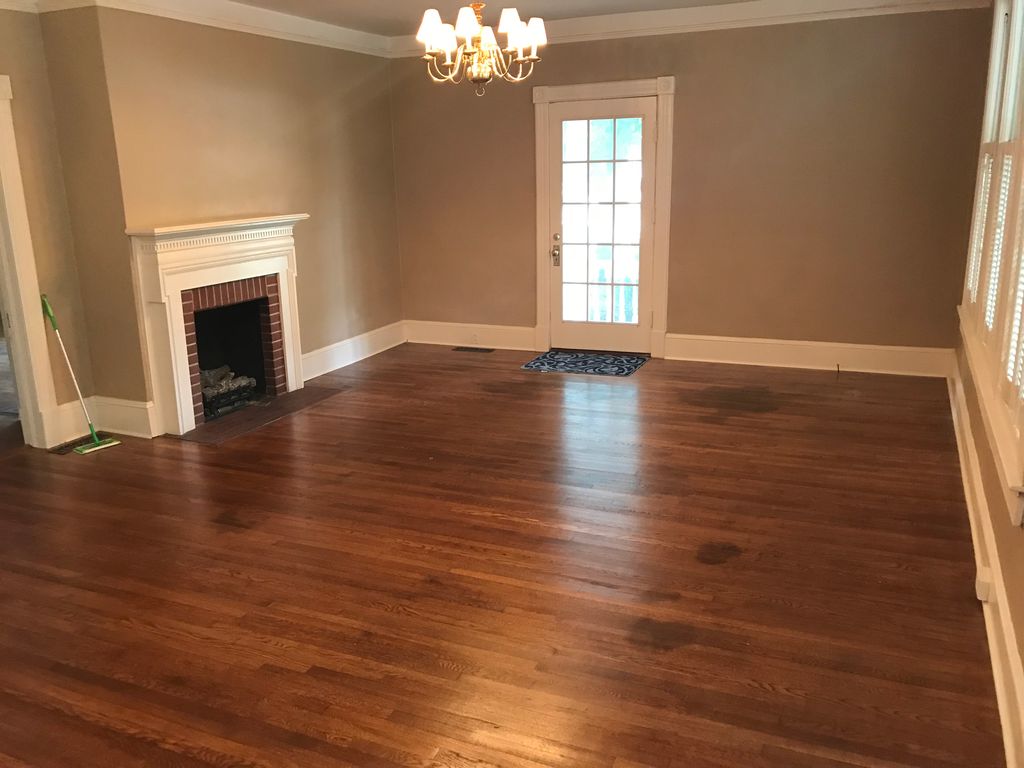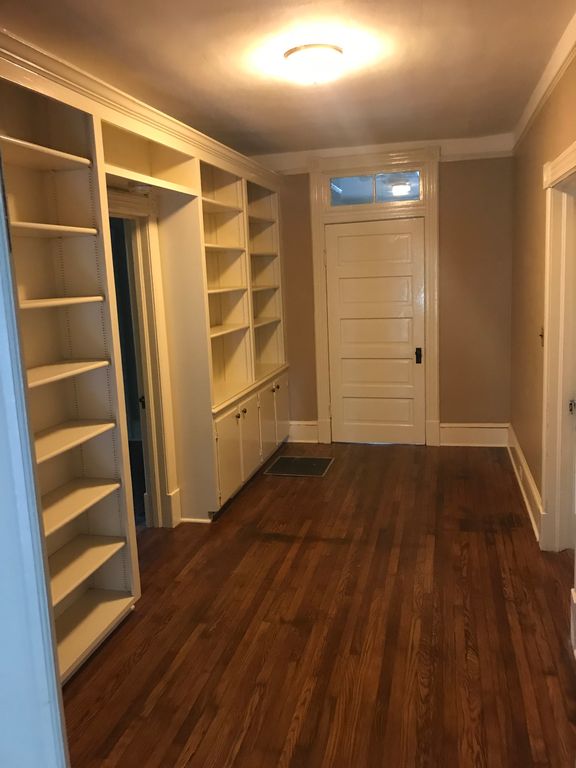 It has a small library. This makes me swoon.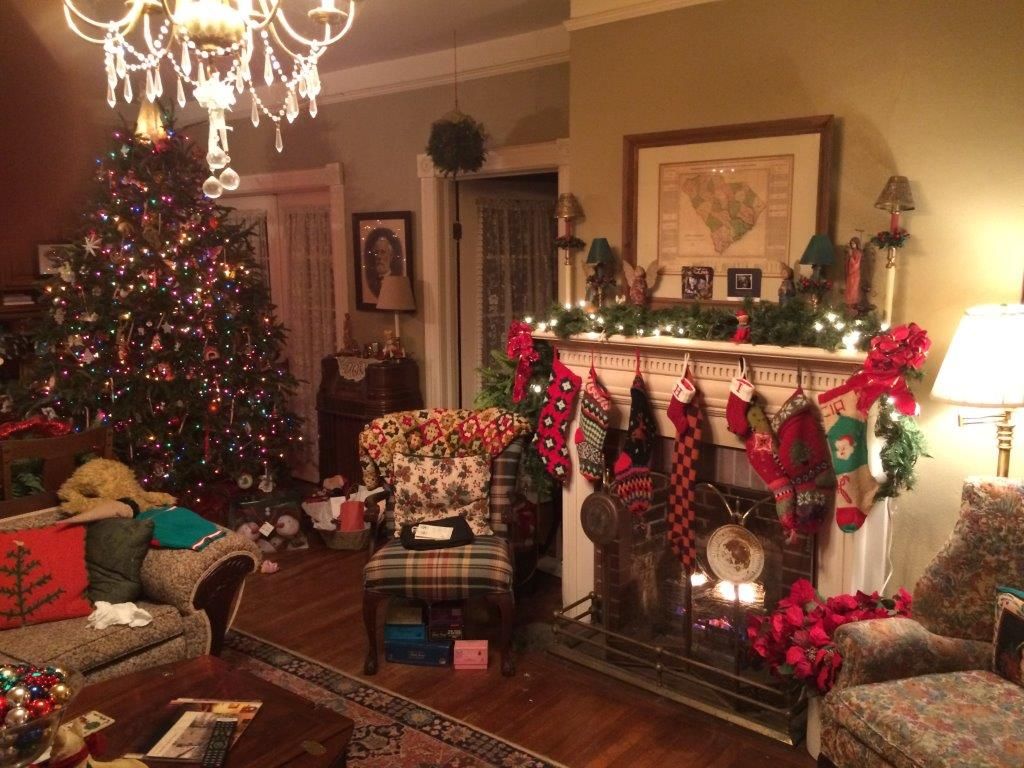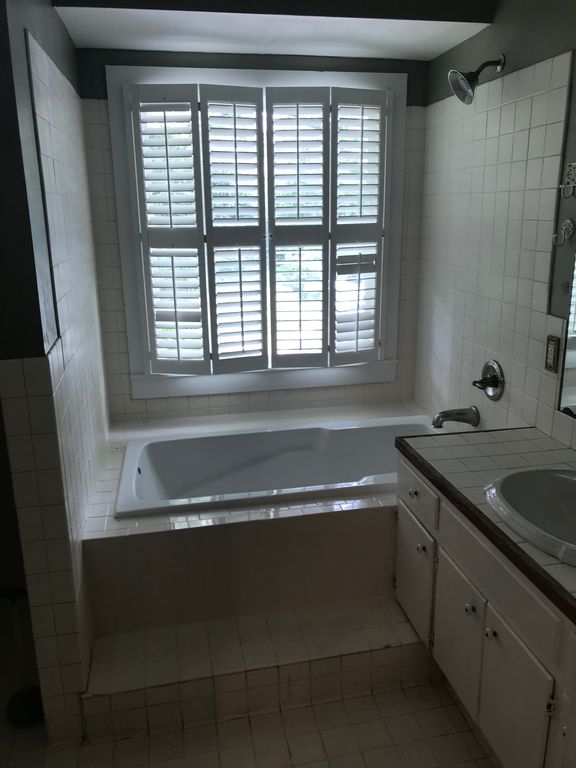 One of the two bathrooms. I love the window.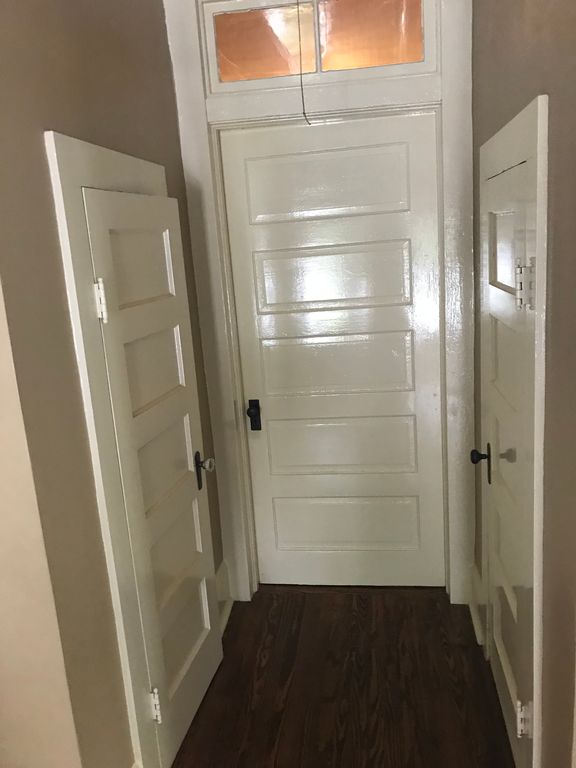 Linen and coat closets galore.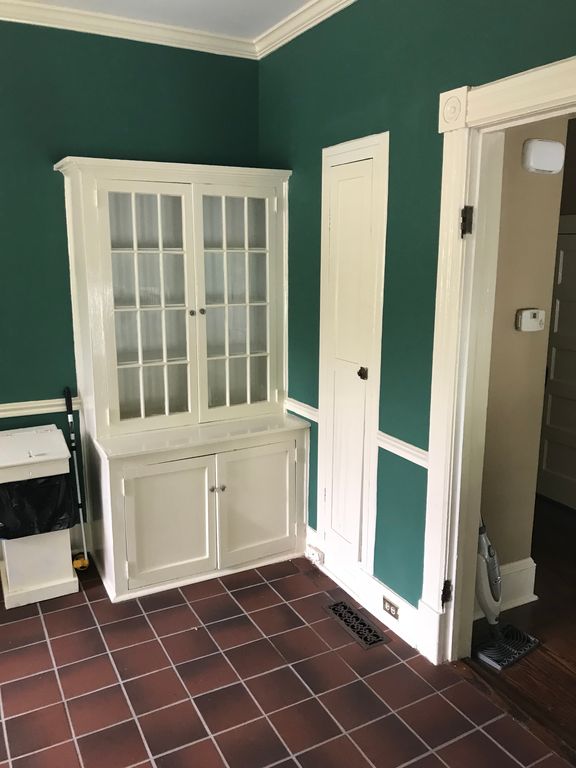 Built in china cabinets and ironing board.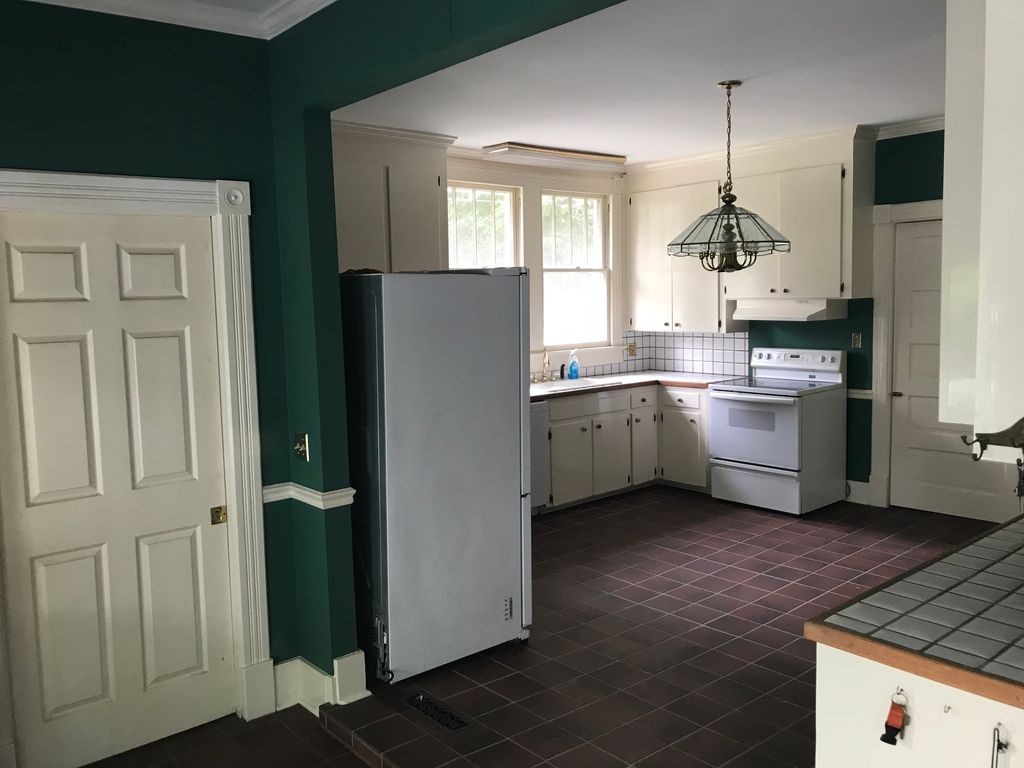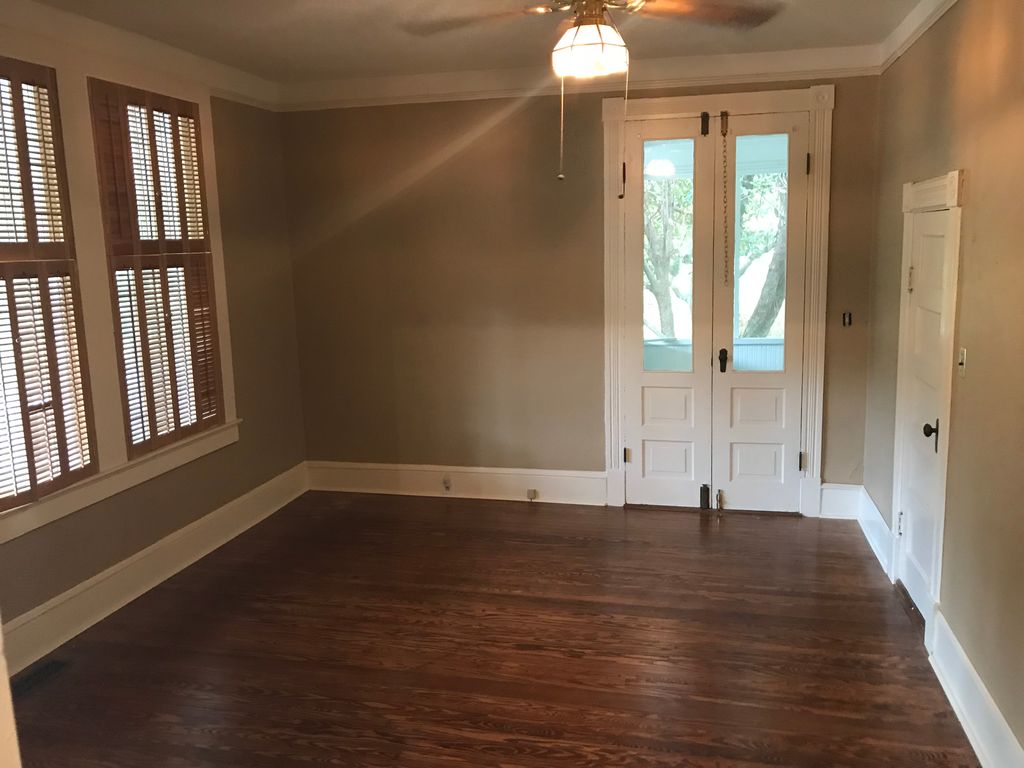 One of the three bedrooms. They all have nice windows and doors like this.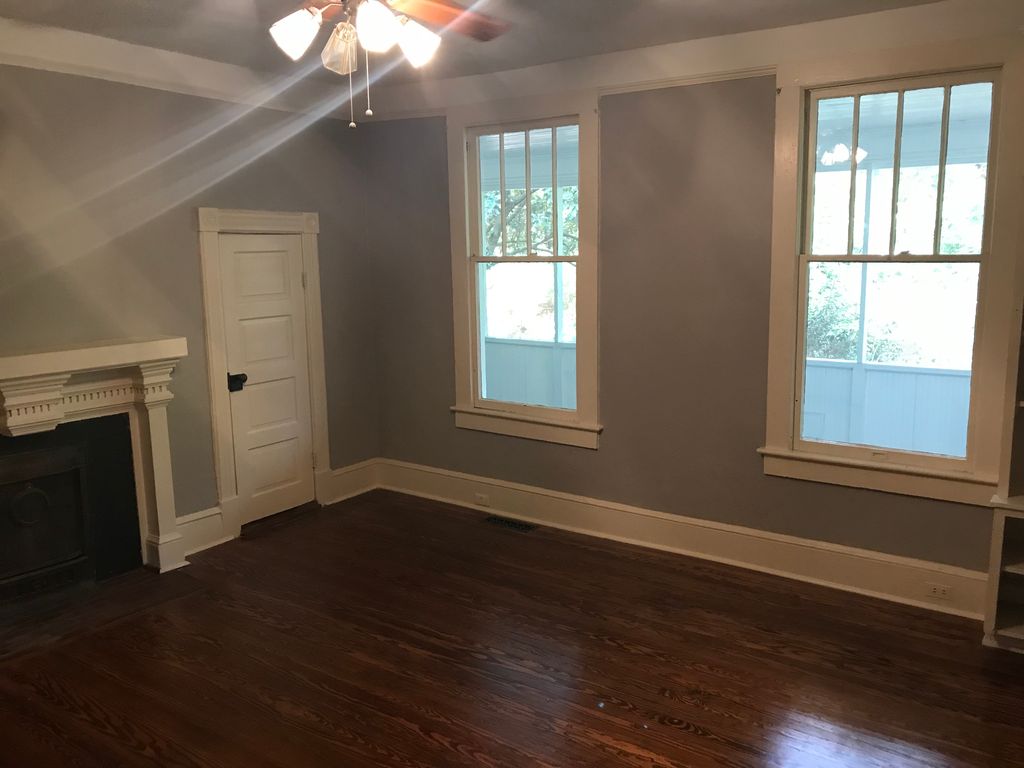 This bedroom has a fireplace.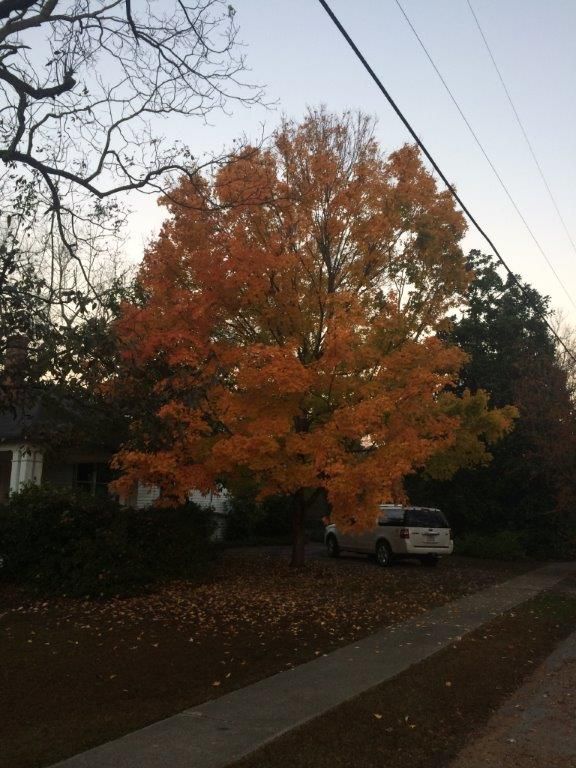 There's even a sugar maple tree on one side for fall color.